In my
previous post
I explained some
major features of latest Android 4.0 Operating System, Ice Cream Sandwich
, released today by Google at a media event in Hong Kong. Ice Cream Sandwich is really great operating system, and has major changes from design to its performance. Here in this post I have some snapshots of Ice Cream Sandwich for you to watch --Don't let it make your mouth watery. Please note that all these snapshots are from Google and can be viewed
here
.
Enjoy these beautiful snapshots of the juicy and attractive Ice Cream Sandwich OS on the latest Google Samsung smartphone namely Galaxy Nexus. Hope you will enjoy viewing them.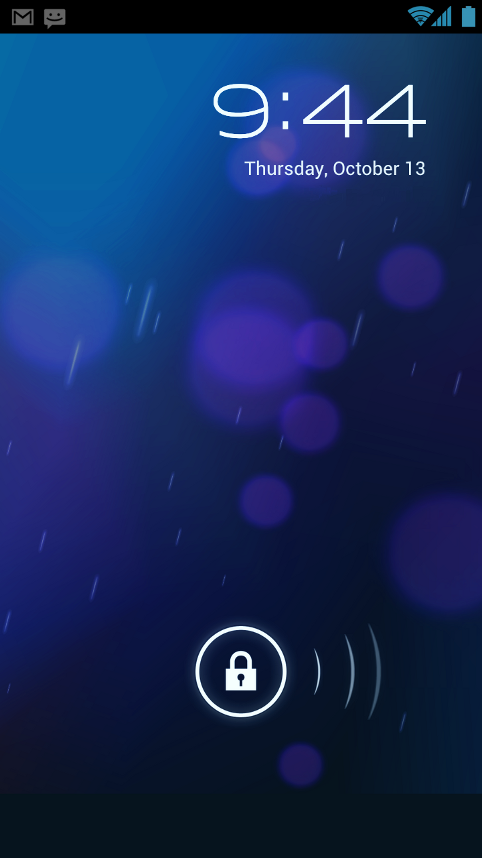 Lock Screen of Ice Cream Sandwich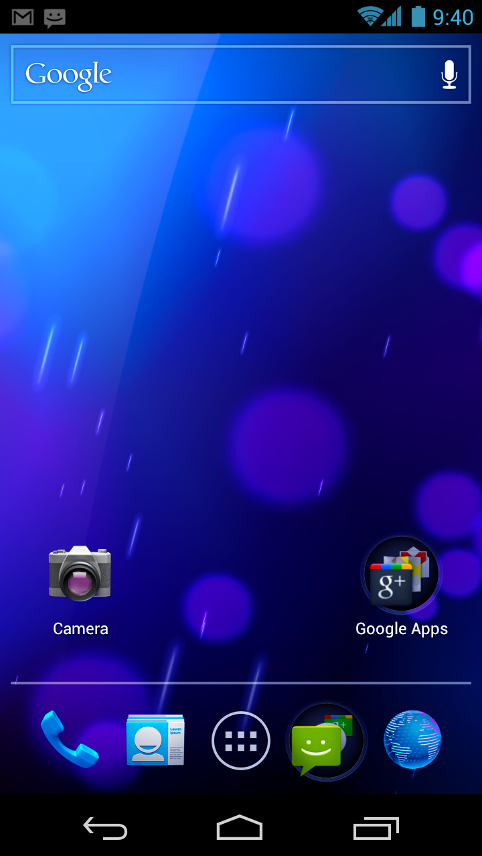 Home Screen of Ice Cream Sandwich
Recent Apps list making it easier for multitasking. Just tap the app thumbnail to switch to the app.






App Drawer. It's Simple, organized and apps have redesigned icons.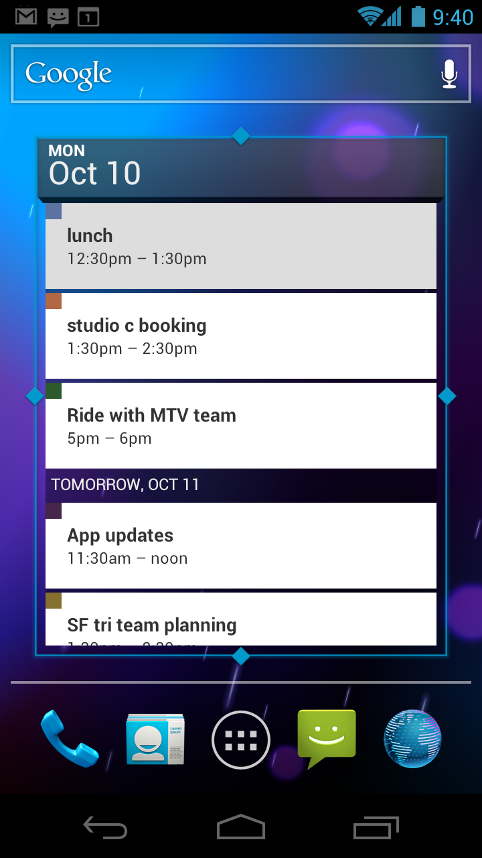 Widgets are now more beautiful and customizable. Resize them to any size you prefer.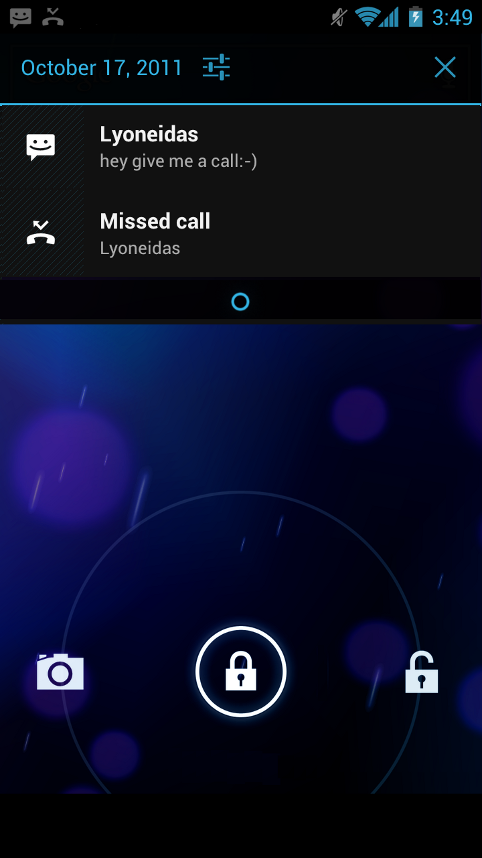 Now you can use Camera or View Notifications without Unlocking.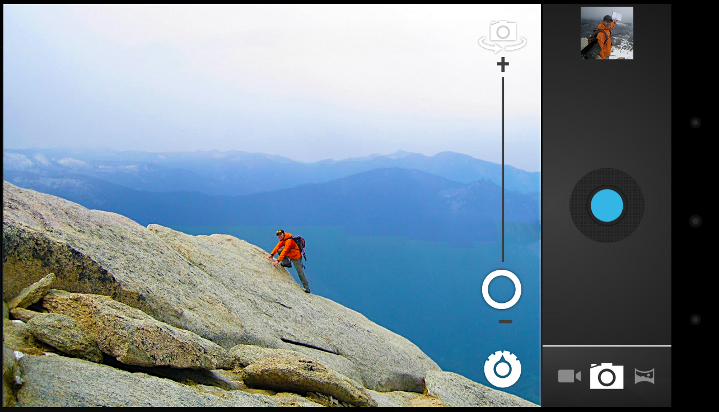 Camera on Action. See the High Resolution image that is crystal clear and looks real.
Now you can Edit image as you capture them and share it with your friends instantly.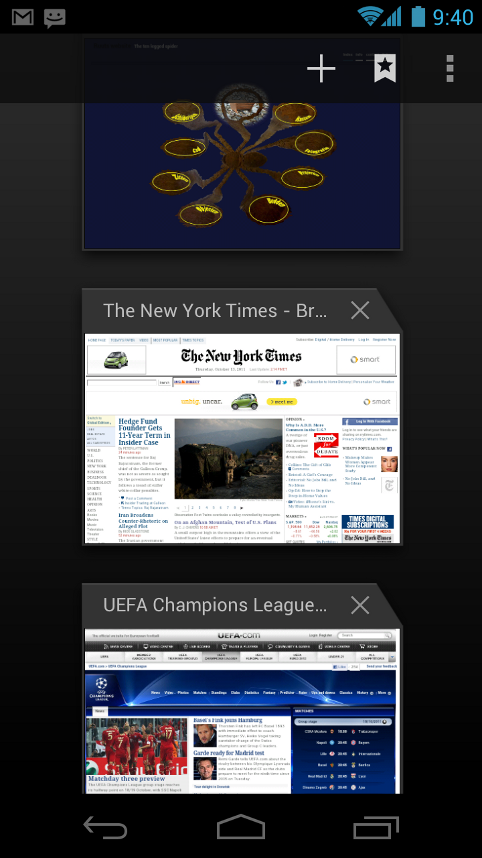 Browser Tabs let you quickly switch between your open Tabs and make browsing faster and simpler.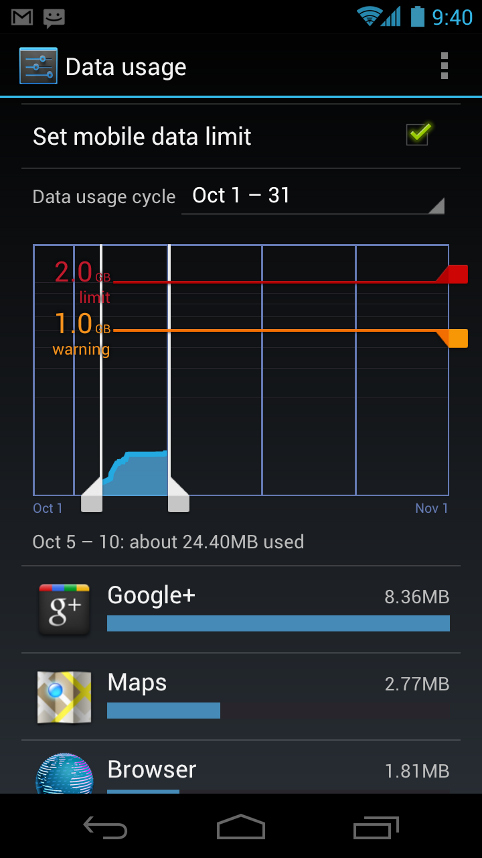 View Data Usage Details and Set Limit if needed from within Android 4.0 OS
Incoming Call. Use the SMS icon available to text the caller if you don't want to take the call.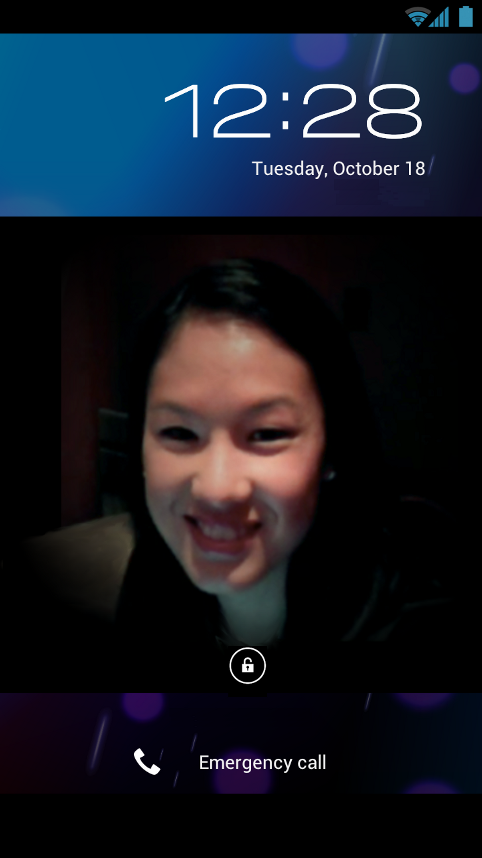 With Face Recognition, You can now instantly unlock your phone just by glancing at it.
These are some screenshots that demonstrate major new features of Ice Cream Sandwich Operating System. You can learn more about these features in details and view these screen shots at
Android 4.0 Highlights page
at android developer's website.
Hope you all enjoyed viewing these screen shots. So, what do you think about the latest Android 4.0 operating system --aka Ice Cream Sandwich? Do you think this is good enough to win against Apple's iOS 5? Or, Should Google introduce more new features on Android? What specific features do you think might be useful for android users? Please share your views at the comments below.